DAYTON, Ohio – Community Blood Center/Community Tissue Services is the new owner of the two vacant 950 Forrer Blvd. buildings in Kettering that were built 80 years ago as a U.S Air Force base and recently housed one of the city's biggest work forces.
The acquisition gives CBC/CTS 400,000 square feet of new space to expand warehouse capacity, improve efficiencies, and further its potential as a global leader in the production of life-saving and life-enhancing allografts.
The 47-acre site is the former location of Synchrony Financial and accounts for nearly one third of the 120-acre Kettering Business Park.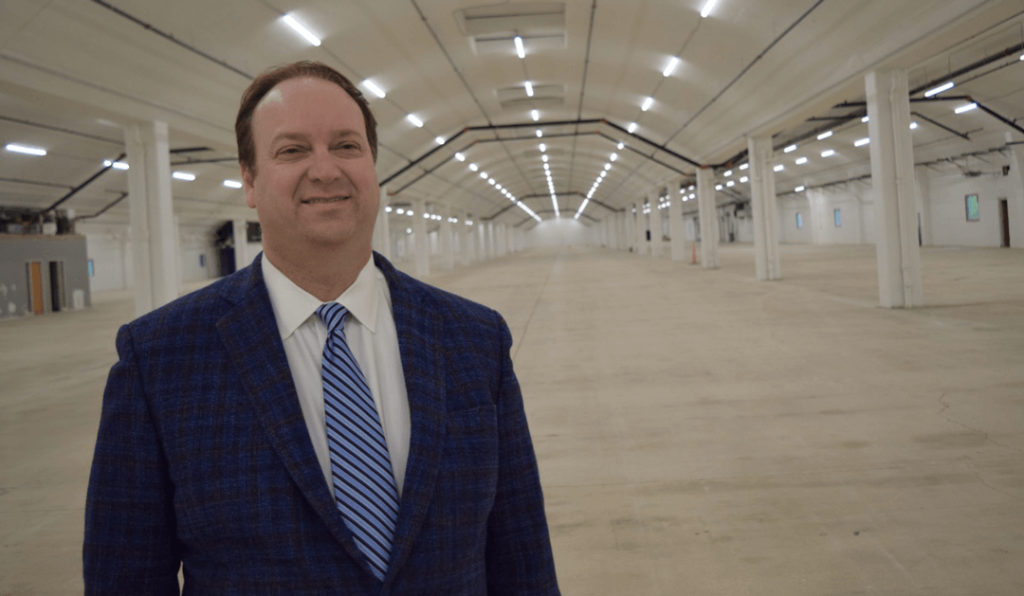 "These buildings are key to continuing our explosive growth and overcoming supply chain challenges," said CBC/CTS Chief Executive Officer Christopher Graham. "If we needed six months of everything for production needs, we would need roughly 160,000 square feet of warehouse space.  950 Forrer provides that today and will allow for additional growth over the next 10 years."
The purchase will create jobs as CBC/CTS renovates the buildings. CBC is currently hiring with multiple shift openings in the Dayton and Kettering area. "As we continue to grow, we will continue to hire more people," said Graham.
The 950 Forrer properties have been idle since Synchrony's 2020 departure during the height of the pandemic as the call center moved to remote work. It has since been one of Kettering's highest redevelopment priorities.
"The City of Kettering is excited to learn of CBC/CTS' continued investment in our community," said Kettering Mayor Peggy Lehner. "Since the opening of the Center for Tissue, Innovation & Research in 2011, CBC/CTS has been an exemplary corporate partner.
"Finding a new use for those buildings has been a key priority of the City since 2020. They join Alternate Solutions Health Network and the Kettering Health operations command center as anchors within a unique cluster of bioscience and health care companies doing life-saving work. We look forward to a successful relationship with CBC/CTS for years to come."
Graham called the facility another key investment into the future of a mission-driven not-for-profit. "We reached a milestone when we distributed more than 1 million grafts in 2022," said Graham. "We now distribute more grafts for surgery than any other tissue center in the world."
The 950 Forrer buildings are built like bomb shelters with a U.S Air Force base pedigree. Construction of the original Dayton Signal Corps Supply Agency began in 1943. It was later named for WWII flying ace Maj. Don Gentile and became the Defense Electronics Supply Center (DESC) in 1962.
Gentile was put on the base closure list in 1993 and the City of Kettering began redevelopment for business. The Kettering Business Park opened in 1997 and the Air Force turned over the last building to Kettering in 2013. Forward One LLC bought the property in 2008. Synchrony became the first tenant of the business park and one of the city's largest employers.
The property was purchased in May of 2022 by Industrial Commercial Properties, an Ohio adaptive reuse development company with offices in Kettering, for conversion to a multi-tenant mixed use industrial campus.  ICP had begun the redevelopment of one of the two structures when CBC/CTS expressed interest.
"We saw the possibility, given the historic use of the buildings as industrial and warehouse space, and knew we could create an attractive reuse," said Dean Miller, Senior Vice President of ICP.
"We were prepared to complete the project, including leasing to an expected eight to 10 tenants, when CBC/CTS entered the picture with an even greater vision of the future at this outstanding property.  We couldn't be happier with how this has worked out for both parties and wish CBC/CTS much success."
Mark Fornes Realty represented CBC/CTS in the transaction.